ZGA Type Scraper With Central Drive
Brand : GONGYUAN
Product origin : CHINA
Delivery time : 30 DAYS
Supply capacity : 500 SETS/YEAR
ZGA Type Scraper with central drive

Overview
ZGA Type central tranmission scraper is mainly used in sewage plant circular settler basin, scraping the setttling sludge from the tank bottom to the sludge storage tank. At the same time, the floating scum on the water surface wil be skimmed into the hooper for the next treatment.
Features
(1)suitable for settler basin (tank diameter: 10-40m)
(2)simple design, reliable and miantenance-free
(3)High performance drive unit with overload protection unit and torque protection unit
(4)Material: carbon steel, galvanized steel, SS304,SS316L

(5)Option: central column,central effluent weir, V type effluent weir plate,surface scraper
Main Technical Parameter
Model

Tank Diameter(m)

Tank Depth H(m)

Perpherial line speed

(m/min)

power

(KW)

ZGA8

8

2.2

1.5~2.0

0.37

ZGA10

10

0.37

ZGA14

14

2.4

0.55

ZGA18

18

2.6

0.55

ZGA20

20

0.75

ZGA26

26

3.0

0.75

ZGA30

30

3.0

1.1

ZGA35

35

3.5

1.1

ZGA40

40

3.5

1.5

1.draft tube 2.drive 3.service bridge 4.effluent weir
5.intermediate bar 6.rotating vertical frame 7.wiper 8.reinforcement
Product Photo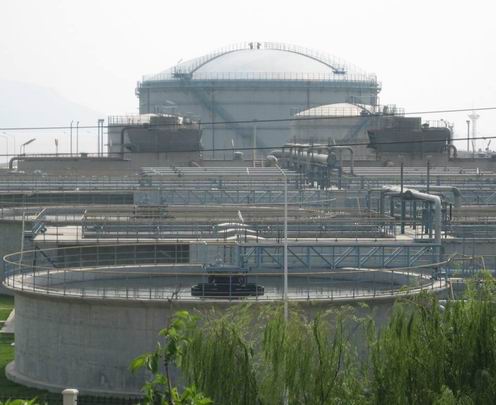 Please feel free to give your inquiry in the form below.